SVWN
(Sonoma Valley Wholesale Nursery)
Closing it's Doors
12/22/23
We Thank you for all of your years of support
Currently Open:
Mon – Fri 7:30am – 4:00pm
Sat. 8:00am -3:00pm
*General Public Welcome Sat & Tues.
(707)-732-8019 | sales@sonomavalleynursery.com
Sonoma Valley Wholesale Nursery offers a wide selection of quality plants grown sustainably to thrive in our local environment. We are a self-serve Nursery where you are welcome to wander and select your own plants, we provide carts for this purpose. We grow USDA certified Organic Fruit trees, Citrus and Olives.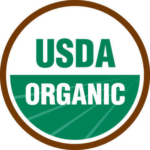 Passionate about plants? Then we have a lot in common. If you'd like to dig deeper into seasonal plant care, specific varietals, and get a peek under the greenhouse tent, check back often for updates. And if there are specific topics you'd like us to address, let us know here.
Be the first to know.


Please enter your email to subscribe to our newsletter. You may unsubscribe at any time.